Plan what to do with HOME TODO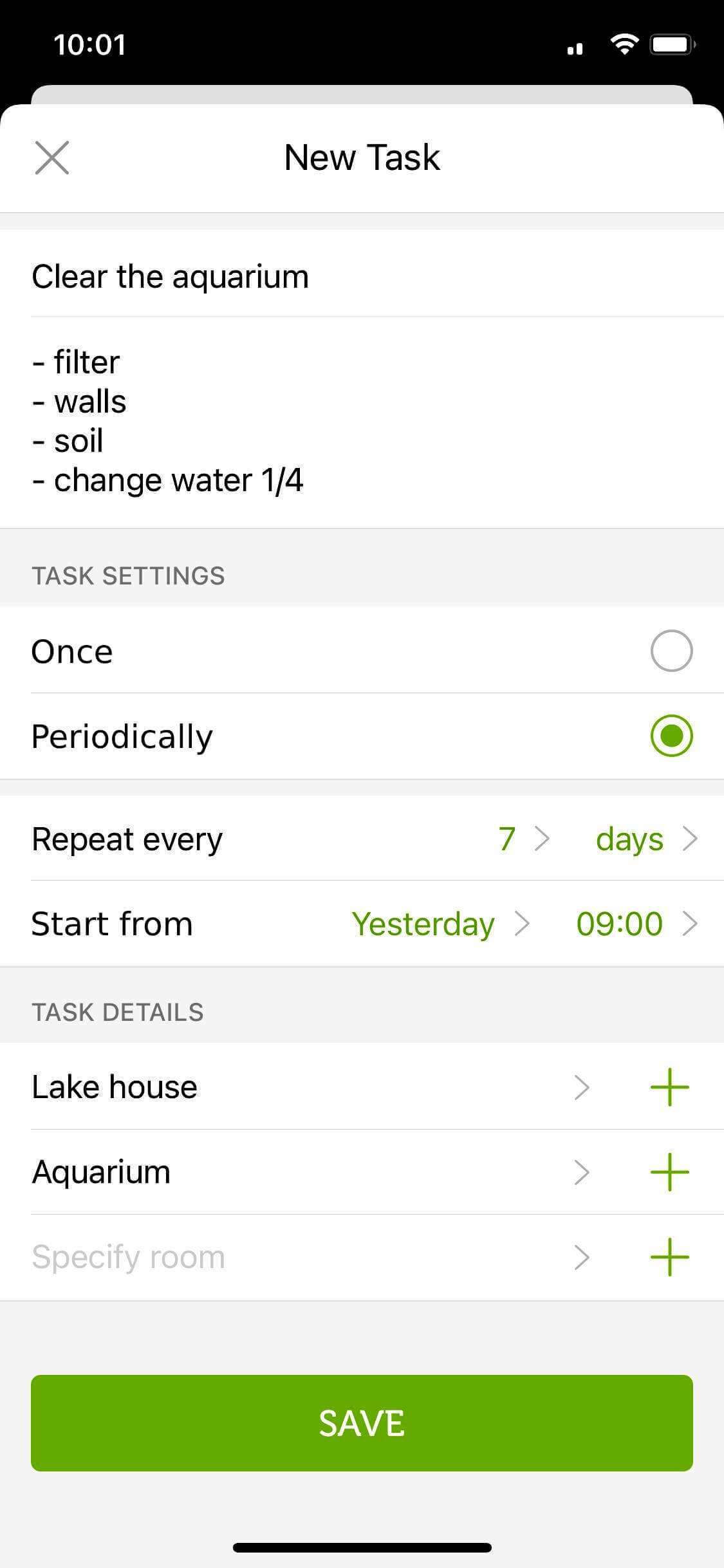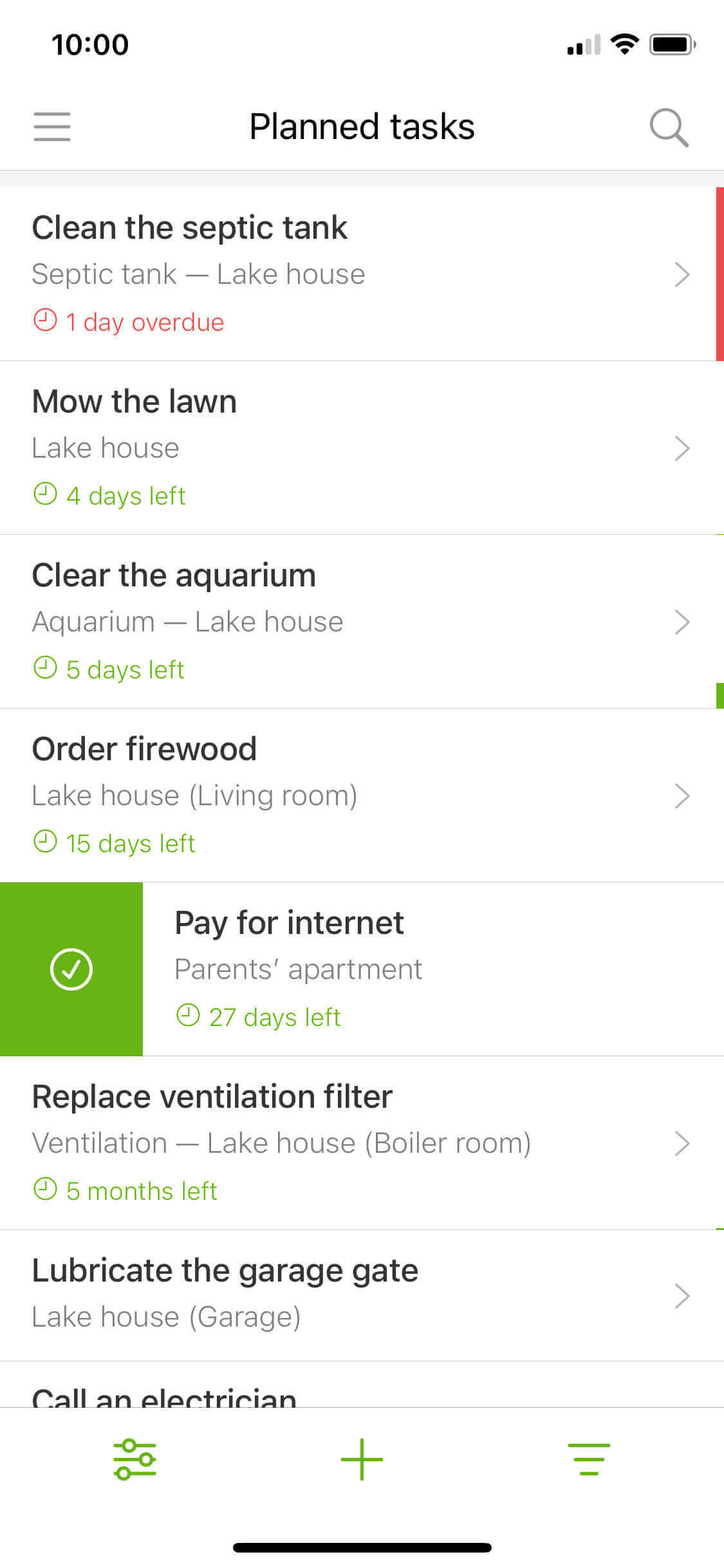 Plan your household cares with
HomeTodo
and keep everything under control!
Add Tasks and set the date when it should be done.
Tasks can be one-time or periodic. One-time tasks are simple reminders, such as "call an electrician" or "buy the pump."
Periodic Tasks are repeated in time: every day, every Friday, 2 times a year. For example, "replace the aquarium filter", "buy washing powder", "fill up the air conditioner" and so on.
HomeTodo will remind you about deadlines and help not to miss an important task. After all, Tasks differ. Some can be done on the day, and others need to be prepared in advance. For example, to buy the details or plan the visit to a specialist.